Matthew Glazier of www.bettingpro.com thinks Januzaj is most likely to play for Albania despite the advances of England and Belgium.
Jack Wilshere and David Bernstein have both waded into the debate about "naturalised players" this week following Adnan Januzaj's impressive performance at Sunderland and the fact that the Manchester United winger has yet to decide which international team to represent at senior level.
It appears that Januzaj could potentially represent Albania, Belgium, Turkey, Serbia or England, although taking the latter option would potentially mean a five-year wait – could Roy Hodgson really give the starlet assurances that he would be an England regular from 2018 onwards?
Albania the likeliest choice for Januzaj
A cursory glance at the latest odds reveals that Albania are the 8/11 favourites to claim Januzaj for the national team, despite the fact that their prospects of qualifying for a major international tournament are always slim.
The player was born in Brussels to Kosovar-Albanian parents and Januzaj has ultimately rejected the chance to join up with the Belgium squad recently as he decides his international future.
"Manchester United told me that Januzaj has not made a decision to play for a national team yet, not for any country," said Marc Wilmots, who had hoped to replace the injured Vincent Kompany with Januzaj. "We gave a clear signal [that we want him to play for Belgium] and now it's up to him. I will respect his choice."
Roy Hodgson is clearly monitoring the situation for England although he conceded recently on Match of the Day that the decision to renationalise players has to be made first, something that many other countries have adopted in recent years.
He said: "It has to be seriously debated before we start renationalising players but there's no doubt he's a real talent and we have our eyes on him. There's a lot still to be discussed."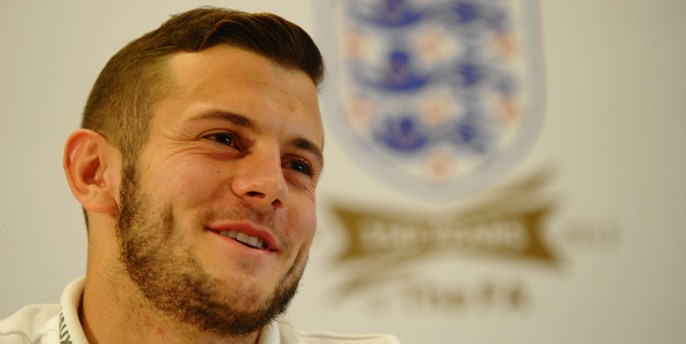 Wilshere not keen on having Januzaj for England
David Bernstein is in the pro-nationalising camp and this week the former FA chairman admitted it would be churlish to allow players like Januzaj to slip through the net if they wanted to represent England.
However Jack Wilshere, one of the bright young prospects in the England senior team, doesn't feel that players should be nationalised and wants to 'keep England for the English'.
"The only people who should play for England are English people" he said on Tuesday.
"If you've lived in England for five years, for me, it doesn't make you English. You shouldn't play. It doesn't mean you can play for that country. If I went to Spain and lived there for five years, I'm not going to play for Spain. For me an English player should play for England really."
With the bookmakers offering odds of 14/1 that Januzaj represents England at senior level, it appears as though the Manchester United winger agrees with this verdict.
Matthew Glazier is the Managing Editor of www.bettingpro.com, an award-winning sports, news and betting website.
Thanks for visiting FeintZebra.