What? Really? Luis Suarez looks like a beaver? Not having it. Not having it at all. He's not got big teeth which would be the only thing that would make him look like a beaver.
Eh? Ah! I see what your saying. He does have big teeth. (I dunno why, but every time I write big teeth, the Sweaty Betty song pops into my head, even though its big knickers and not big teeth in the song). Anyway, I digress. Here's Beavers That Look Like Suarez.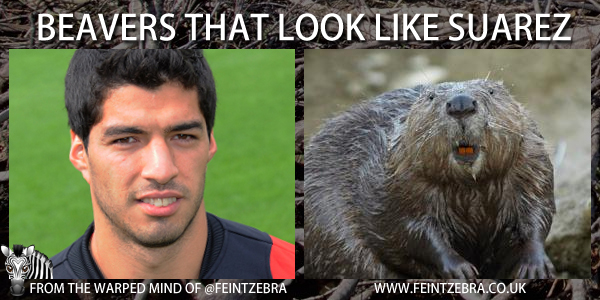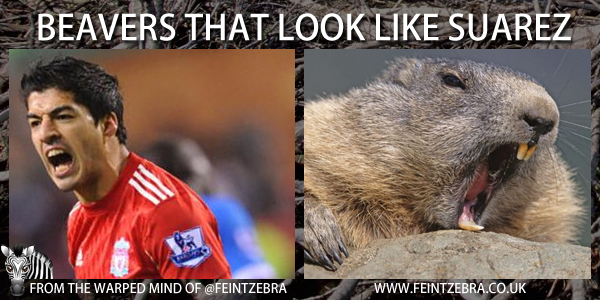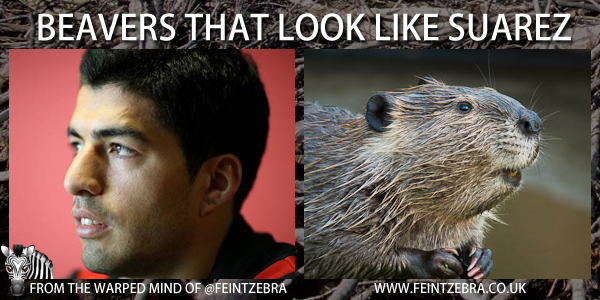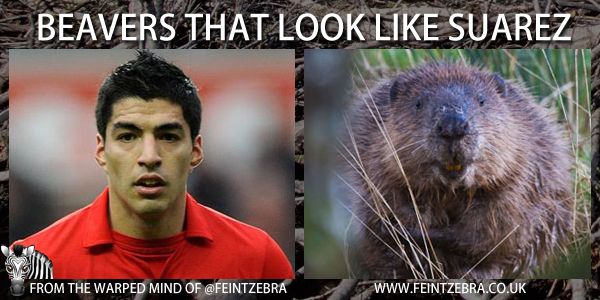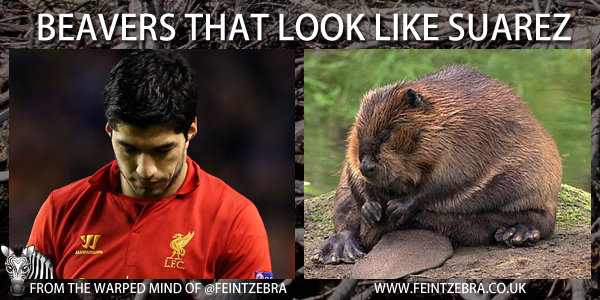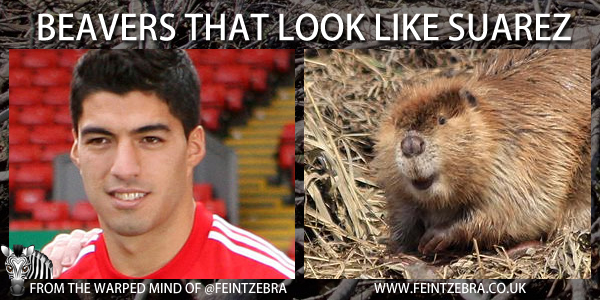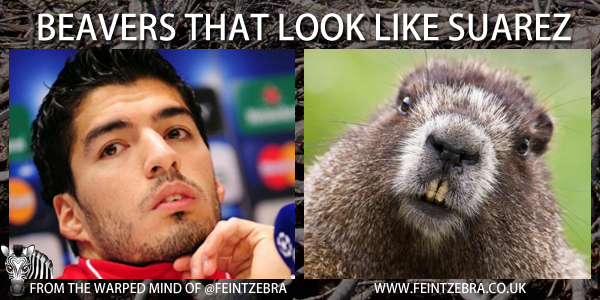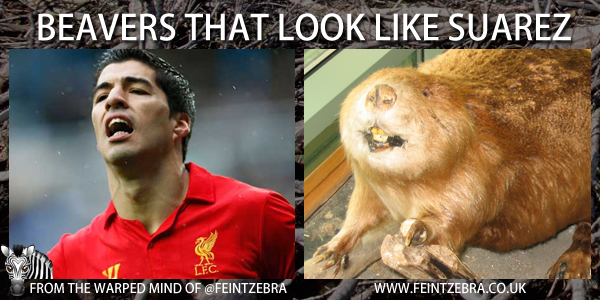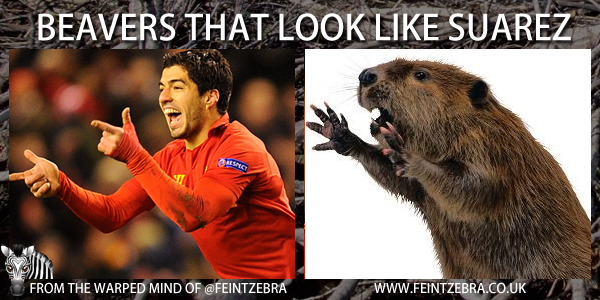 Thanks for visiting FeintZebra.